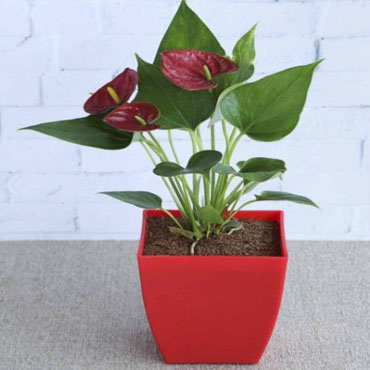 Anthurium Rsd
(5 inch self watering pot)
Product Description

Benefits:

This is excellent house plant for home and office.
Anthurium filter most of the harmful chemicals commonly found in homes, including formaldehyde, ammonia, toluene and xylene.
AS per NASA study keep 1 plant for every 100 sq.ft for best air purifying result of indoor space.

Care:

Anthuriums need a high light but not direct sunlight and remove dead and unsightly foliage and faded or brown flowers.