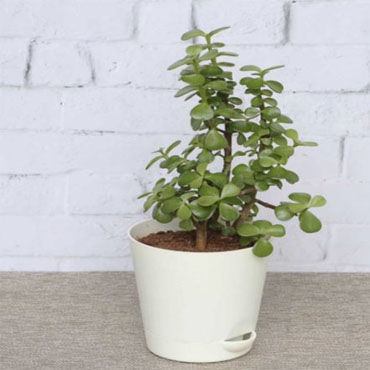 Jade plant (Green) Plant, Elephant bush
(5 inch self watering pot)
Product Description

Benefits:

Very easy to grow.
Low maintenance plant.
It resistant to insect infestations.
It is a versatile home remedy used for treating warts, nausea, corns, and diarrhea.

Care:

Requires partial sunlight.
Requires normal watering when the soil is dry in the summer, and very little watering in the winter.