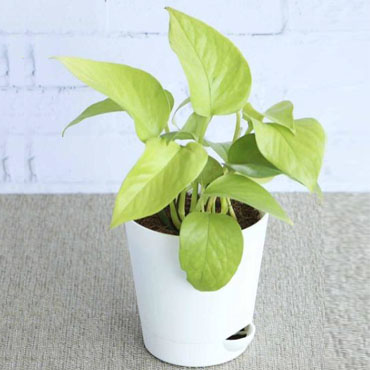 Money Plant, Scindapsus
(5 inch self watering pot)
Product Description

Benefits:

Great plant for beginners.
It is resistant to insect infestations.
Add one for every 100sft of indoor place and say goodbye to 90% of your indoor toxins.

Care: For this plant do not water excessively. During summer water every alternate day and during winter after 4-5 days. Give time to soil to dry, then water.